As summer is right in the corner you have to make some changes in your wardrobe. Summer season is a great time where you can style with your leather tank tops. Leather tank top are great piece of fashion which are great for styling especially during the summer season because it can keep you cool and comfortable. If you are buying leather tank top for the first time, then there are certain things that you should remember before buying anything.
What Is a Leather Tank Top?
As the name suggests it is a sleeveless top which is made from leather. This top is also known as leather tank top. They do not have any type of sleeves. Whenever you are looking for a leather tank top make sure you are inspecting where it ends which should be the armpits. Apart from the sleeves these tan tops will be made from leather. Here the fabric is the main thing which helps in making the leather tank top unique and different from others.
Not every tank top will be made from leather. There are other fabrics as well in which you can find tank tops. You can find tank tops which can be made from cotton and synthetic fabric like polyester. In case of leather tank tops it is made from leather only. They are made from leather which is high in quality and nappa leather is something you should consider for your leather tank tops.
Advantages of Leather Tank Top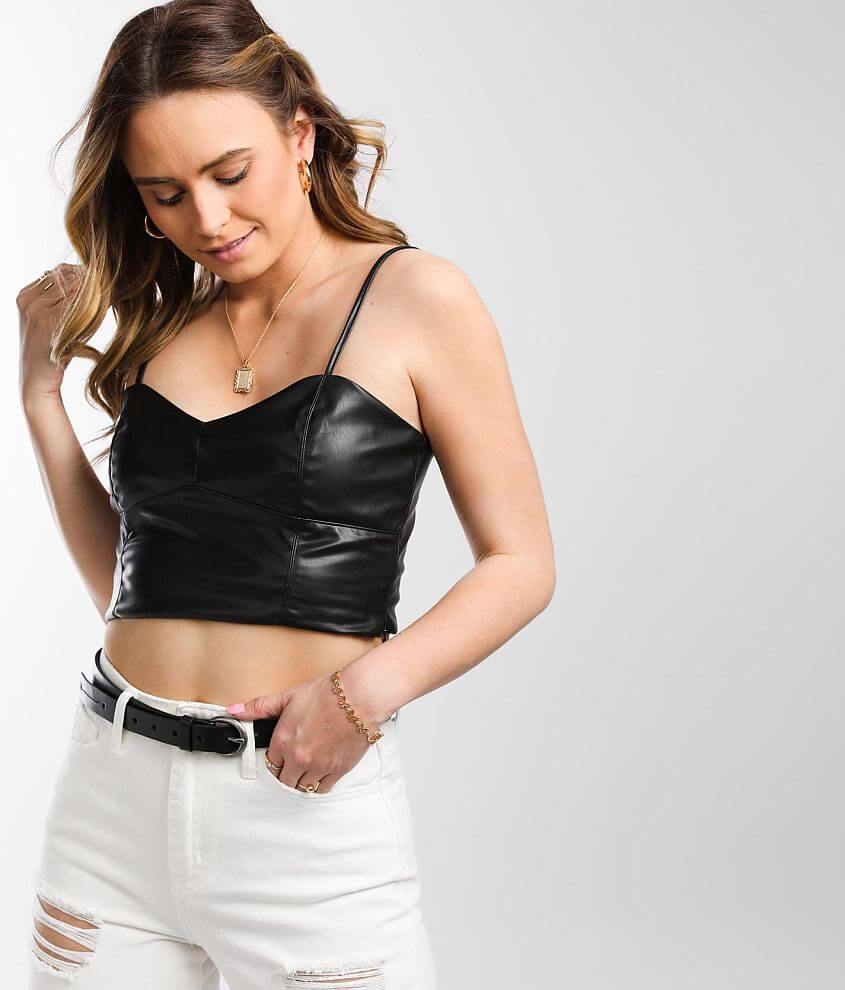 Wearing a leather tank tops come with different benefits. As they are sleeveless which it will be a great option for hotter months. There are some shirts and tops as well which are made from leather and as they have sleeves it will trap your body heat. For better comfort levels you should always go with a leather tank top.
Another reason why you should consider leather tank top is because of the durability it comes with. Leather tank tops are durable enough to stand daily usage for many years. The main reason why leather tank tops are durable is because of the leather constructions. Leather as a fabric which has great level of strength and is better than traditional fabric. This is the main reason why leather stays in the same shape for a good amount of time. Leather tank tops are versatile as well which allows you to include it in almost any type of style and outfit for many coming years.

There are a lot of people who consider to pair leather tank tops with leather trousers. If you are planning to pair your leather trousers with leather tank tops, then you can clearly go with it because they go well. Apart from this you can also wear leather tank tops with leather jacket. this combination will also help in getting an attractive and uniform look.
Check the Front
If you are planning to buy a leather tank top you should check the front because there are different types of designs in leather tank tops. You have different options which you can get in the front side like a simple solid front which you can wear by pulling over your body. There are also leather tank tops which have buttons in front. There are some other fastening options as well like zippers. You can choose any one of these depending on what you prefer. The main purpose of different fasteners is to make it easy to wear. There are different styles as well which you can consider for your leather tank top.
The Color

The color is something which you should consider while choosing any leather apparel. a lot of people tend to think that leather items are mostly available in colors like black or brown which is not completely true because there are tons of other color options from which you can choose from as per your preferences and styles.
When most people think of leather garments, including leather tank tops, they envision brown. Brown has become synonymous with leather. It's the most common color in which leather is made. With that said, leather is still available in other colors. We have some modern color options like re4dd, yellow, green, red, blue, etc. from which you can choose the best one.
The Quality
The quality of your leather tank top is an important factor which you should consider because a lot of things depends on it from the appearance to the durability. Going with a low-quality leather tank top is not the best thing which you can do because it might be available at a cheaper price but in the coming future it might not be the best choice which you can do. There for when it comes to choosing leather for any of your leather garment do not go with low-quality.