Winter is right at the corner and the has come when you start preparing your winter wardrobe. When it comes to winter it allows us to play and experiment with different fabrics which is something we cannot see during other seasons.
There are different information regarding how you should layer and which color to opt for to make sure you are staying warm and comfortable.
Today we will be doing something different and will looking at different types of fabrics which you can use during winter season for your outfits.
Importance of Choosing the Right Fabric
Having the correct fabric for you this winter is one of the most important factors that you should remember during the winter season. The reason behind this is pretty simple because you should be paying more attention towards practicality and usability of that factor during winter season. If the fabric fails to provide you the required warmth and comfort during the winter season, then it might not be the best option to have.
Every fabric is different and has a unique set of properties and looks which helps in standing out from other fabric options. Considering these properties you can choose the correct fabric as per your requirement.
For example, if you are looking for an elegant and attractive look, then you can turn towards silk. Meanwhile, if you are looking for something which is durable and does needs regular care, then you can move towards cotton. Therefore choosing the correct type of fabric depending on your requirement is important.
As we are talking about winter there are different types of winter fabric which you can prefer like fur, wool, corduroy, leather and many more. These fabrics are well suited for winter season because they come with different properties like insulation, comfort, and stylish as well which makes it a great choice for winter season.
Seasonal Fabrics vs Yearly Fabrics
If fabrics were to divide in two categories, then it would be seasonal and yearly. To explain it in simple words any fabric which you can wear for a particular season, which is once a year, comes under yearly fabrics whereas fabrics that you can wear in different seasons are known as seasonal fabrics.
This explanation clearly shows that seasonal fabrics are great and better when it comes to versatility considering they can be worn in different season and not just one.
A great example which you can consider here is denim, it is a fabric that you can wear all year without wondering if you are looking out of place.
Leather

Leather is one of the oldest fabric which we have in our fashion industry, and it still manages to do a great job which also indicates what it can offer considering it managed to stay in fashion for so many years and decades. There are different types of leather as well depending on the animal they come from.
There are different types of animals used for leather like, calfskin, cowhide, sheepskin, and many more. Leather is one of the best fabrics to have if you are looking to have durability. Along with durability leather is filled with many useful and practical properties like insulation, versatility, stylish, and trendy as well which just makes it a great fabric option for any outerwear like jackets and coats.
Faux Fur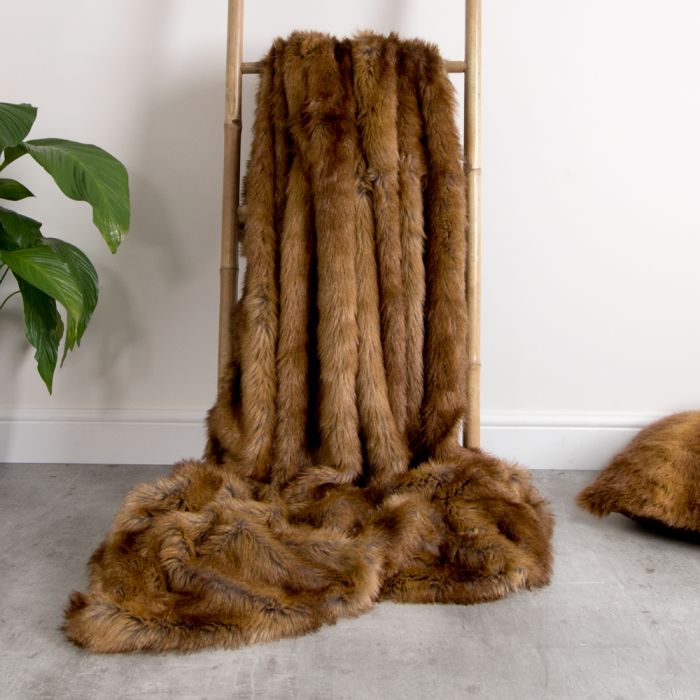 Fur and winter just go hand in hand because whenever we look at fur the only season which comes to our minds is the winter season. Fur is no doubt a great fabric for winter season because it helps in getting that elegant and luxurious feel. Apart from this fur is great when it comes to providing that warmth and comfort which we need during colder months. Going with faux fur is an overall better option because they are available at an affordable price and consists of less brutality.
Faux fur is made from man-made fabrics like synthetic fibre which in short is plastic but does not comes with the plastic looks or feel which makes it a great option to have during the winter season.  
Corduroy
Corduroy comes with a soft feel and offers durability as well. in terms of the texture it is similar to velvet but not exactly velvet. Corduroy is a great fabric option when it comes to bottoms like pants. They are fashionable, practical, and can provide great warmth to your legs.
Down

If you are looking for a fabric which can provide to best insulation and warmth, then there is nothing better than down. The main reason why this is the best when it comes to warmth is because of the insulating properties it comes with that helps in keeping all the body heat inside. Being the best warmth providing fabric of winter it is pretty light in weight as well which adds up to its practicality.
You have to pay attention to it and make sure you are taking good care of it if you want it to last for many coming years.
Down is made from natural fibers and make sure you are not wearing them during the rainy season because it can take some good number of hours to dry.  
Fleece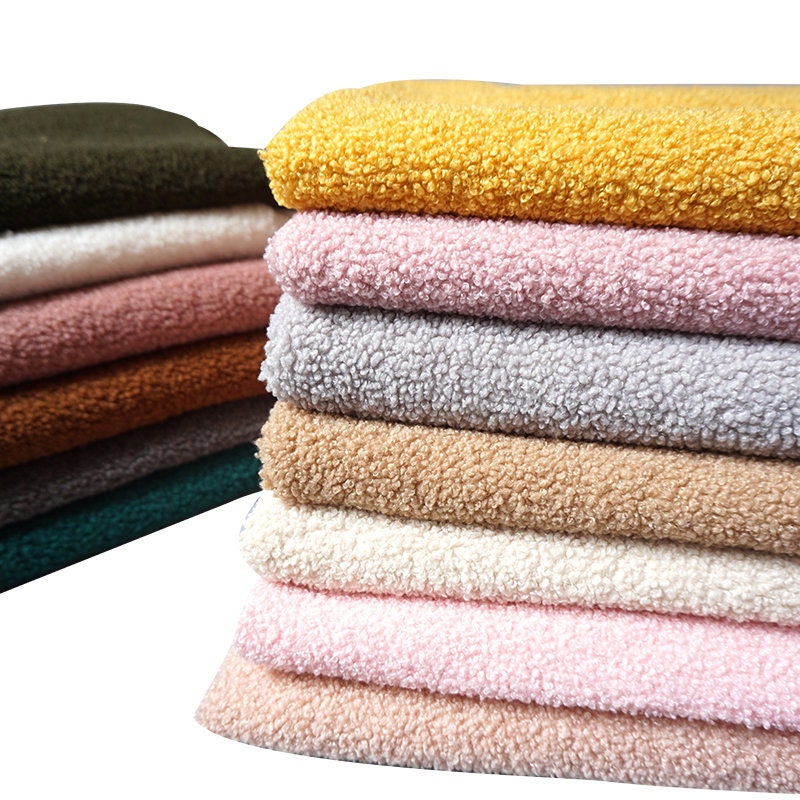 In most of the case fleece is made from artificial or synthetic fibers and not from sheepskin which a lot of people tend to believe. Fleece is great when it comes to providing that breathability and is dries pretty quickly as well. There is just one main issue you can face with fleece which is it does not provides any form of water resistant.
Apart from this fleece is on the lighter side when it comes to weight which makes it a great choice for winter considering you will layer multiple apparels. In terms of the pricing, fortunately they are more affordable as compared to similar fabrics like wool or cotton.
Fleece also provides great styling options which allows you to pair them with different winter outfits.
Wool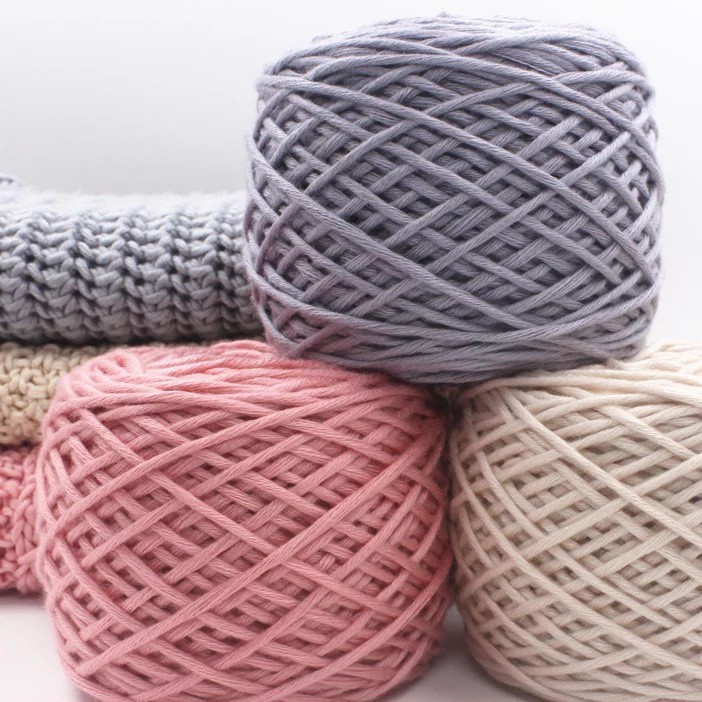 Wool is one of the vital fabrics you should have during the winter season. One of the main reason why you should have wool during the winter is because of the high level of insulation it can provide which helps in getting that warm and comfortable feeling throughout the cold season. Whenever you are preparing a winter wardrobe make sure you are including wool items in it. wool is a natural fabric and comes with some elasticity as well that allows it to stay for some good number of years.
Wool is great when it comes to insulating moisture and air, thus keeps you warm and cozy. Apart from this wool comes with great level of hygienic properties as well like antibacterial and antimicrobial which makes it a great option for winter and keeps you nice and hygienic as well.
There are different of wool from which you can choose from for your winter wardrobe. The options for wool are lambs wool, flannels, tweed, mohair, shearling, and the list goes on and on.
Choosing winter fabrics depending on the function
Fabrics which are mentioned above does goes perfectly with the winter condition but there are some fabrics like leather, wool and faux fur which tends to stand out more than the other options mainly because of the various properties they come with like durability, stylish, insulation, water resistant and many more.
Apart from the appearance factors, these fabrics are great when it comes to the overall feel whenever you wear them.
As mentioned above, down is the best fabric when it comes to insulation and warmth, and you might be wonder why it was not mentioned in the list above. The biggest downside of down is that it does not provide water resistant, and it is more suited for weather conditions which super freezing and temperature is in minus. This does not mean that you should resist yourself from choosing down for your wardrobe.