Leather clothing is one of the best things which you can buy to boost your overall attire. It is attractive and shiny. Leather is also the most versatile fabric you'll ever find which is very important as you can pair them up with any outfit and for any occasion. 
There might be sometimes where you want to make some really daring decisions to stand out of the whole crowd but you just don't know how to do and what to do. Obviously nobody likes it when you wear your favorite outfit and still don't stand out of the crowd, well you can avoid it by not wearing the same boring leather dress which everyone has. Maybe the time has come for you're to take a bold move to stand out the crowd. Leather chaps are a great option if you're a leather enthusiast and want to try something different and unique.
Leather chaps will give you a great fitting for the legs while leaving your back and crotch areas open; it is versatile therefore you can wear then at a club or for some sauciness in your bedroom. There are designs available with a removable front pouch to customize your look. There are designs which will give your thongs some good attention which they might have never achieved for a very long time. If none of this sounds good for you then you should just go for something that will allow you to show off your thongs and you're comfortable wearing it too.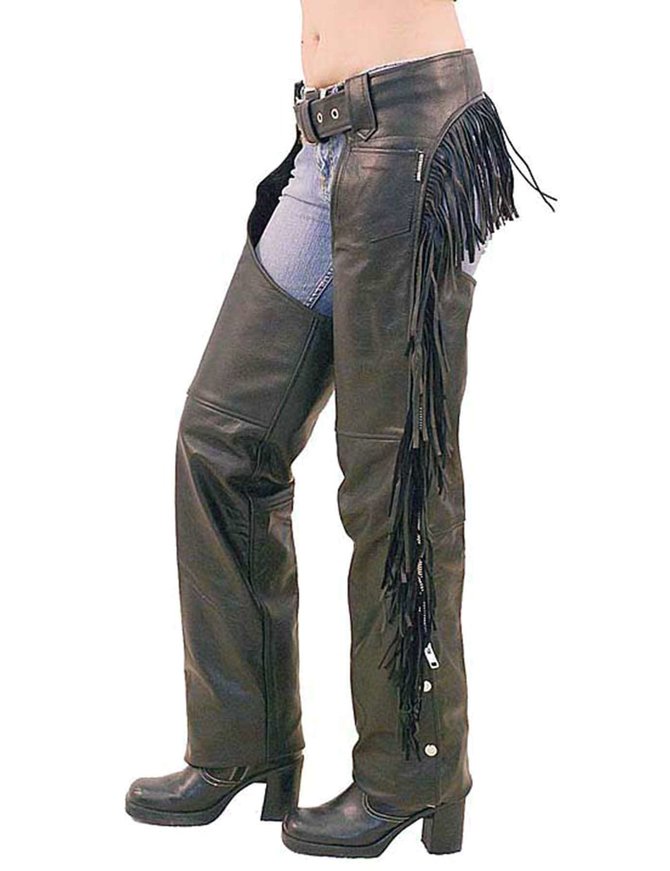 If you're thinking to buy leather chaps them there are a lot of options where you can choose from like split leg, full leg or leg cutouts and styles which will give you options on how much skin you want to show off.
Leather chaps are made with perfect measurements and will hug your body where it is needed the most and will show off body parts which you need perfectly to make sure that the time you'll wear it it will be a memorable night for your partner in bed or at the club.