Fall is right in the corner and the temperature is all set to go down. Therefore, this is the best time to switch your wardrobes quickly to fall. As we are talking about fall, it is time to keep your wardrobe which will help in keeping your warm but not as warm as you need during the winter season. You can avoid going for too many layers this fall.
To make things easier here is a list of clothing items that you will need this fall:
BOOTS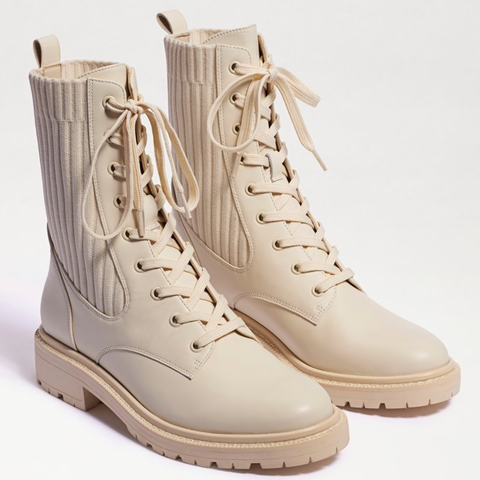 When the temperature goes down, you will have something to keep your body warm and this is the correct time to wear switch your footwear from sandals to boots. There are different types of footwear which you can this fall for example suede ankle boots, heeled boots, combat boots, and many more. You can style them as per the occasions and outfit you are planning to go with. You can start things off by pairing them with some jeans for that stunning appearance.
Vested sweater
When you wear any normal vest on any outfit you might not get enough warmth to keep your comfortable during fall, therefore opt for a vested sweater. You can layer a vested sweater over any type of casual outfit, and you are good to go. Start the outfit with some shirts and layer it with your vested sweater and pair them with classic denim jeans. If the vested sweater is more on the thick side, then you can just wear them as long as the temperature is not too low.
Have some blazers

                                                    BUY THIS LOOK
It is not a doubt that blazers are one of the most stylish options you can have in your wardrobe. Blazers are pretty versatile as well which allows you to wear them in different seasons ranging from summer to chilly winters. You can wear blazers in different occasions as well ranging from formal to casual outfits.
Nonetheless, make sure you are matching the color of your blazer with the remaining of the attire. The main reason why you should choose this, is having different colors will take your outfit to the awkward side. For your blazers you can go with traditional grey and black color and pair them with some black pants.
TURTLENECKS

Turtlenecks are still pretty popular till this day which is a pretty surprising thing. Turtlenecks are great when it comes to providing warmth and comfort even to your neck region. Apart from this you can pair your turtleneck with different outerwear. In the outerwear you can try going with denim jackets, overcoats, blazers, trench coats and the list just goes on and on. Turtlenecks are pretty versatile as well which allows you to wear them to in formal occasions as well.
SUITS FOR FORMAL LOOK
Fall is absolutely the perfect time to shed some light on the formal suits you have in your wardrobe. Theses suits are great when it comes to providing that warmth without messing with your style by providing you that formal appearance that works perfectly for your business meetings and gathering. As the temperature is going to fall it is best suited that you wear dark colored apparels like black suits, shirts and even turtlenecks. For women things are same because there are fall shirts for women, along with black pants, shoes, and other required apparels and accessories. If you are looking to stand out from the crowd, then going with suits is one of the best options that you can ever opt for.
LONG SLEEVED DRESSES

                                                 BUY THIS LOOK
If you ever feel that the temperature is not that low, but you still need some warmth, then going with long sleeved dress are nothing less than a best friend. Long sleeve dresses will help in avoiding those heavy winter dresses which are not the required during the fall season considering the temperatures are not that low. For men there are long sleeve sweaters and shirts which they can always rely on during fall. In case of women there are long sleeved maxi and t-shirts as well. Long sleeve dresses are pretty versatile as well which allows you to wear them over outwears like jackets and coats which will keep you warm and comfortable as well.