When we are talking about contemporary style there are different outerwear that you can choose from which ranges from different fabrics like leather and other traditional fabric. There are some synthetic fabrics as well like polyester which is considered above average. We can get blouson jacket made from polyester along with the other fabrics as well.
What is Blouson jacket?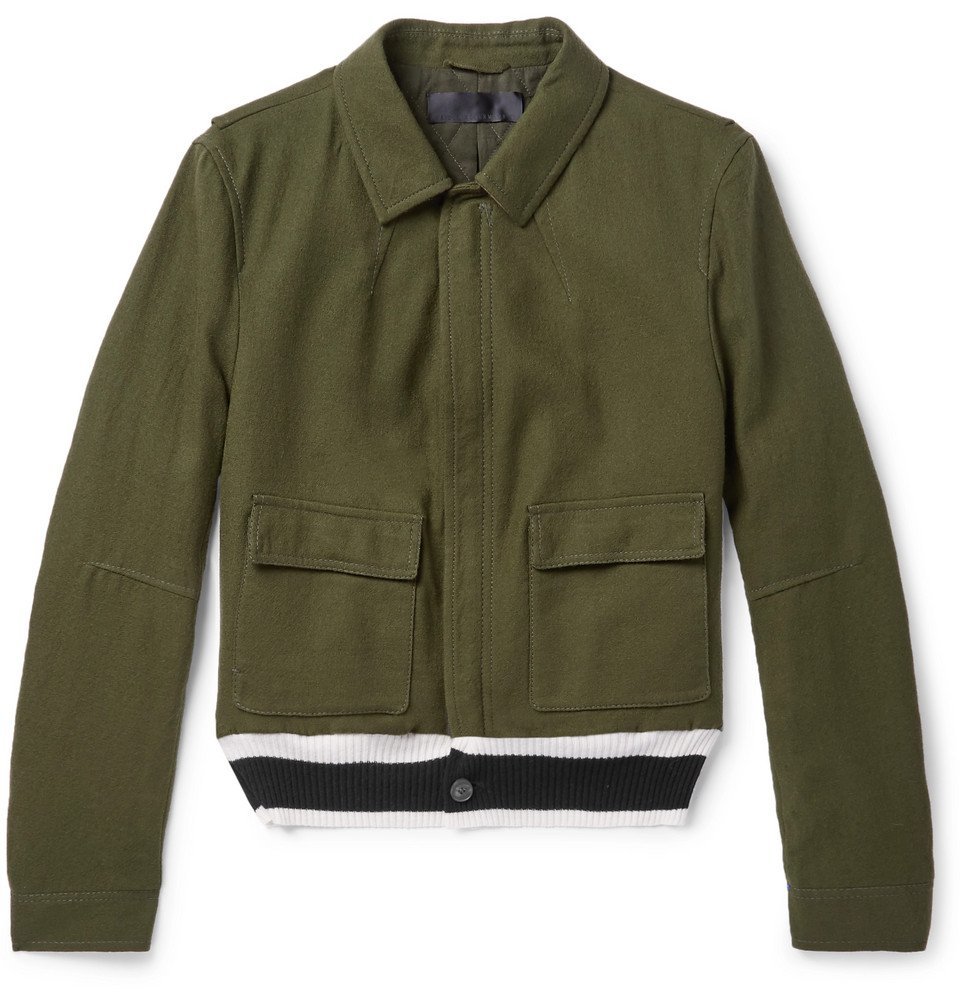 A blouson jacket is tighter on the waist section but also comes with a fuller or baggy look. this jacket came from the classic bomber or flight leather jacket, and you can notice similar features in the blouson jacket.
History
Blouson jackets were started during the 1950s and were known as the MA 1 bomber jacket which and it was popular among the US military. During the 90s the blouson jackets were considered as the national costume for the APEC meeting which was in Washington. Before blouson jackets were usually seen as the uniform of US officials like the NYPD. Apart from the US there are some other countries as well who use the blouson in their official uniforms.
Green Bomber Blouson Jacket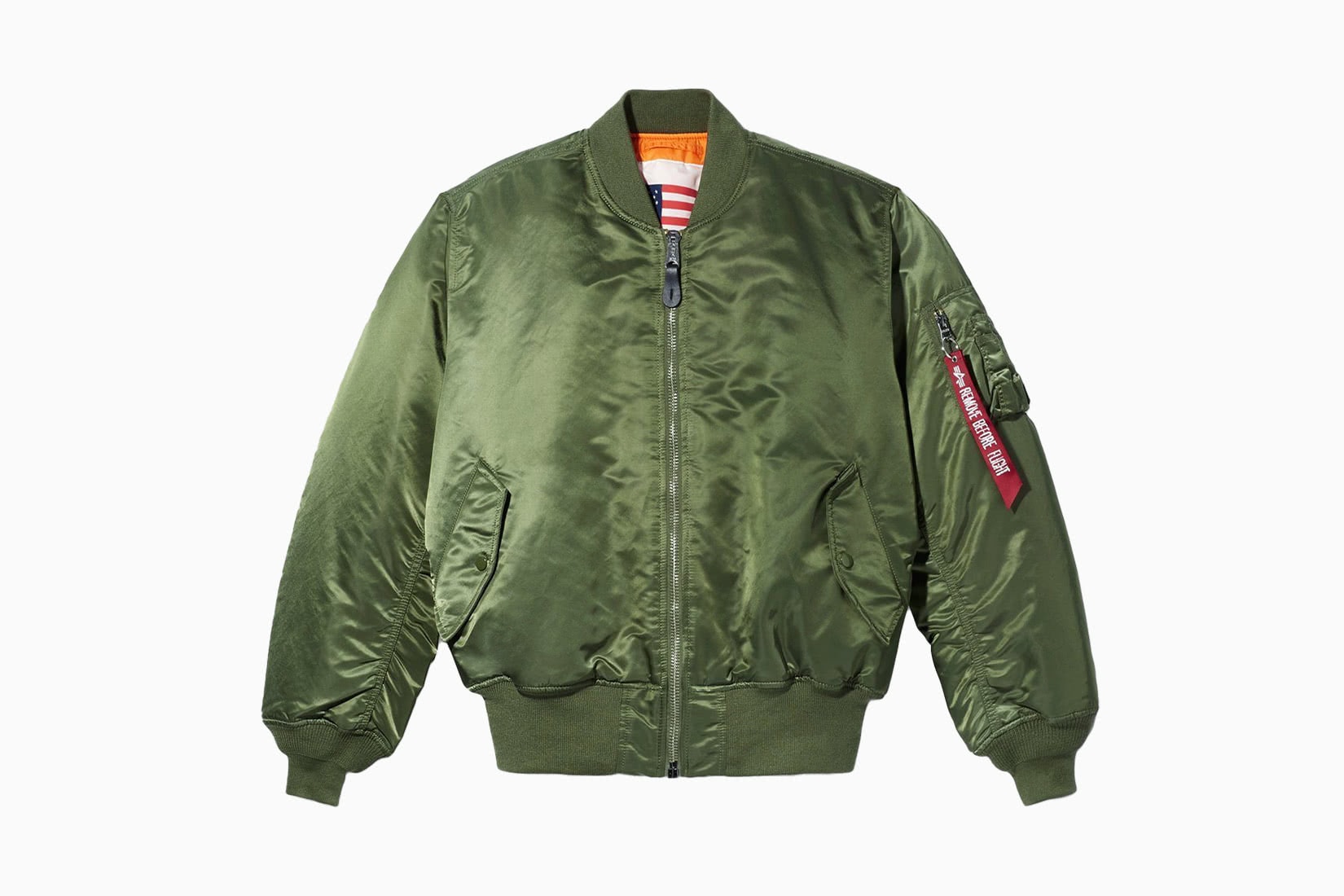 Blouson is something that will provide styles because of the different fabrics used in making it. When we are talking about blouson there are different fabrics which we can see like nylon, cotton, leather, and polyester which is the most popular option.
Polyester Blouson Jackets
Polyester was used in making blouson jackets and was first started during the WW2 which is where they originated as well.
Suede Blouson Jackets

Suede blouson jackets are mostly popular among people who are looking to get into that military style and fashion. Suede comes with a great luxurious look which is the reason a lot of people opt for it. when we are talking about suede it has great features when it to comes to style and attractiveness.
Blouson Leather Jackets
Leather is another fabric that you can consider getting that luxurious look and feel. Leather is another common fabric that you can consider for your blouson jacket and a popular leather which you can choose is Nappa leather.
Nylon Blouson Jackets
If you are someone who lives in a humid place where it rains a lot, then going with a nylon blouson jacket will be a great option. There are different types of colors from which you can choose when it comes to nylon blouson jacket.  
Wool Blouson Jackets
Wool is a fabric that is highly used when the climates are getting a bit too extreme during winter season. going with a wool blouson jacket is great and will give you a wafted look which is another reason why these jackets are known as blouson jackets.
How to Style a Blouson Jacket?
Styling with a blouson jacket
Blouson Biker Jacket
There are different ways you can style your blouson jacket which can help in highlighting the jacket. When you are just starting with the jacket you can try sticking to the basics first and try adding some essentials items. There are different ways you can style your blouson jacket like a smart casual, casuals, street styles, etc.
Little is enough
A pretty simple and common way of styling your blouson jacket is to keep it simple and minimal which you can do by opting for a white tee. You can just layer your white tee with a brown blouson jacket and in the bottom sections you can go with denim jeans and brown sneakers.
Casual and Smart
If you are looking for something which you can help in standing out from the crowd, then going with a smart casual will not disappoint you. You can start things off by adding a dotted polo shirt with some back trousers and suede boots and just layer it off with your blouson jacket to have that smart and casual appearance.
Business Casual Style

You can style your blouson leather jacket in a business casual style which is a pretty simple thing to do. Start it off by layering your blouson leather jacket on a black shirt and just tuck it in your denim jeans. You can get your blouson jacket in a navy blue or just black. This is enough to give you a great modern and attractive look.
A Blouson Conclusion
Now we know the types of blouson jackets and how you can style them so make sure you are giving blouson jackets a chance and adding them in your wardrobe. The word blouson is derived from billowed because of the appearance that also helps in adding that uniqueness.