Leather is in the fashion world from long time and is used in different places for different purposes. Apart from the leather jacket there are different leather apparels like shorts, shoes, dresses, skirts, etc. There are some leather accessories as well like belts, caps, etc.
These types of leather items are commonly seen in different shops. Here we are going to talk about different terms used with leather:
Grain

Grain is known as the outermost layer of the animal hide irrespective of the animal it is coming from. There are different layers in animal hide and the grain or the outermost layer is just right under the fur.
You also have to remember that there are different type grains as well. When the leather is produced the outer layer goes through the most layer. There are different ways it can be altered which does affects the grain.
Types of leather grains include the following:
Top grain: This grain comes with almost all type of leather which comes with the outer layer.
Full grain: full-grain comes under top-grain leather which also comes under the unfinished grain.
Corrected grain: this leather is known as finished grain. This layer also goes through another process which gives it a unique look.
Tanning

Tanning is an important process when it comes to making leather. Irrespective of the grain, every leather goes through tanning. In this tanning process the animal hide goes under a treatment and this process is done tannery.
Tanneries are specialized when it comes to processing animal hides and making it into a great leather. There are different steps involved in the tanning process.
The process starts by preparing the animal hide and is soaked in water and after this it is exposed to different chemicals. There are different compounds used during the tannings process and are known as tannins. There are different companies who use tannins, and some use chromium salts.
Napa

Napa is a type of leather which is known for the fine grain, but it does come with that animal hide and is made by tanning. Napa leather does come under the premium leather because of the smoothness and fine grain it comes with.
Napa leather was first made in California by The Sawyer Tanning Company. Napa leather was initially made in the city of Napa. In simple words, napa leather is just leather but with a smoother and finer grain. You can check the softness by touching the texture of Napa leather.
Patina

If you are learning about leather, you must have heard about patina which is nothing but just an aging process which only real leather goes through. As the time goes on the leather ages and starts getting a different and lighter look which is known as patina and is commonly seen in real leather like top grain leather.
There are some other leathers as well like corrected grain which does not develops any patina. If you are looking to have a leather which develops patina, then going with top-grain leather will be a good idea.
Finishing
In this process the outer layer of leather is coated with different ingredients. After the leather is made there are some manufacturers who do add another layer of finishing. This added layer mainly gives an extra protective layer.
These leathers are on the shinier side as compared to leather which does not goes through this process. The only bad thing about these leathers is that it will not have any patina. In case you are looking for a leather which comes with that natural aged look then going with an untreated leather will be a good option.
Saddle Soap

If you are going to purchase any leather item, then going with a saddle soap is really important because it helps in cleaning and hydrating your real leather products.
With the help of saddle soap, you can also condition your real leather products which can improve the overall lifespan and the softness it comes with.
There is a chance that your real leather becomes dry. Leather has a porous texture which makes it absorb any humidity in the environment. There is a chance that because of this real leather releases moisture which will cause dryness. There are different ways you can avoid this and going with a saddle soap can be a good start.
Faux Leather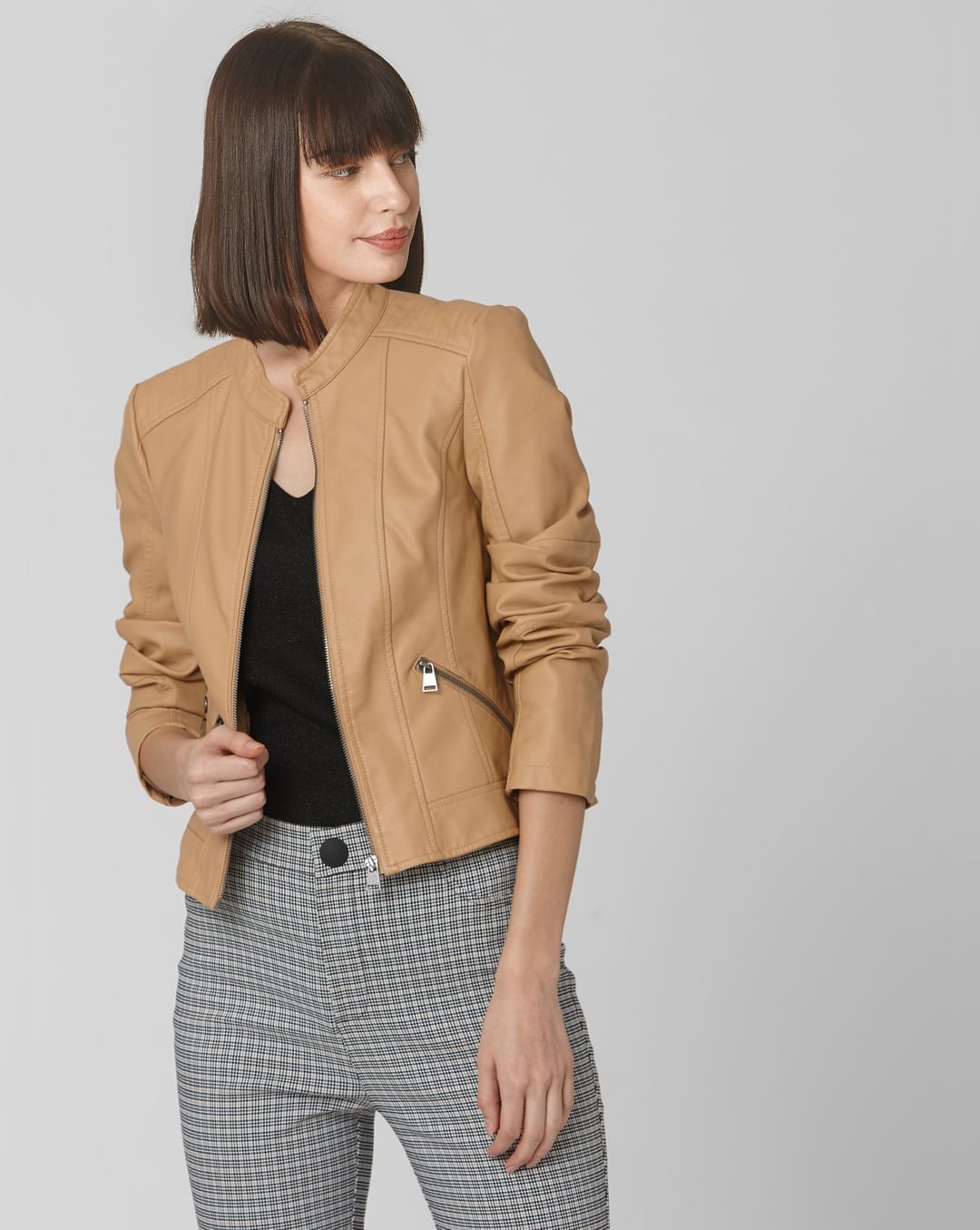 There is a very less chance that you have not heard about faux leather. There are a lot of clothing stores who do sell faux leather. In the initial times faux leather might look like real leather but when it comes to features things are not completely same.
Artificial leather or faux leather is not real leather. Artificial leather is made by adding a synthetic to a cloth base. The top layer can be made from polyurethane and other vinyl layers. Irrespective of the faux leather it will have a cloth base and a synthetic top.