Given its timeless appeal and unmistakable elegance, leather has long been seen as a fashion industry essential. In this guide, we'll examine leather styles chosen especially for affluent women and older fashionistas. These leather pieces will without a doubt become your go-to pieces in your collection, whether you're trying to upgrade your wardrobe or add a touch of luxury to your ensembles.
This in-depth guide will examine the newest leather styles chosen especially for the fashion connoisseur in their later years. We will delve into the world of leather fashion and provide you priceless insights and inspiration to help you create a wardrobe that is stylish and age-appropriate, from traditional leather jackets and skirts to striking accessories and innovative combinations.
Whether you're looking to refresh your collection of leather essentials or step outside your comfort zone and embrace new trends, this guide has you covered. We will delve into the various styles of leather jackets, skirts, and pants that are timeless and versatile, offering countless outfit possibilities for any occasion.
CLASSIC LEATHER PIECES FOR A TIMELESS WARDROBE
Leather Jackets
The epitome of cool and elegance Leather jackets are the ultimate fashion statement, exuding both a sense of rebellion and sophistication. Biker jackets, with their edgy and rebellious charm, add a stylish edge to any ensemble. On the other hand, trench coats crafted from leather offer a chic and polished look that is ideal for those seeking a refined and sophisticated style.
On the other hand, leather trench coats offer a chic and polished option for a refined and sophisticated appearance. These coats boast sleek lines and a sophisticated silhouette, exuding elegance and luxury. Whether you choose a classic black or experiment with different hues like camel or burgundy, a leather trench coat elevates any ensemble. Layer it over tailored separates for a professional and sophisticated look, or drape it over an evening dress for a timeless and classy style.
For a contemporary twist on a classic, bomber jackets are an excellent choice. These sporty and stylish leather jackets have made a comeback, capturing the hearts of fashion enthusiasts. Combining a relaxed fit with a touch of sophistication, bomber jackets effortlessly achieve a casual-chic look that transitions seamlessly from day to night. Pair them with jeans and sneakers for a trendy off-duty ensemble, or dress them up with tailored pants and heels for a modern and edgy twist.
Leather Skirts


Versatile and feminine When it comes to leather skirts, two styles stand out for their versatility and timeless appeal. Pencil skirts, with their sleek and sophisticated silhouette, effortlessly transition from professional settings to social engagements. A-line skirts, on the other hand, flatter all figures with their classic shape, making them a wardrobe staple for every mature fashionista.
For women looking for a polished and elegant appearance, pencil skirts are a popular choice. They highlight contours and give a refined look thanks to their figure-hugging shape. A leather pencil skirt is a flexible piece in your collection that can easily go from the office to a dinner date. It can be worn in a business situation with a pristine blouse and heels or in a stylish and carefree informal one with a slouchy jumper and ankle boots.
On the other hand, A-line leather skirts offer a flattering and timeless option for the mature fashionista. The flared silhouette of an A-line skirt complements any figure, creating a feminine and elegant look. Whether you choose a knee-length or midi-length skirt, an A-line leather skirt can be styled in various ways to suit your personal taste. Pair it with a fitted blouse and heels for a classic and sophisticated outfit, or dress it down with a tucked-in graphic tee and sneakers for a trendy and youthful twist.
Leather Pants


Effortlessly chic and fashion-forward For a fashion-forward look that exudes confidence, leather pants are a must-have. Skinny pants, with their sleek and modern design, create a streamlined and edgy aesthetic that can be easily dressed up or down. On the other hand, wide-leg pants offer a more relaxed and elegant option, providing comfort without compromising style.
STATEMENT LEATHER ACCESSORIES
Leather Handbags


The epitome of luxury A well-crafted leather handbag is the epitome of luxury, adding a touch of elegance to any outfit. Structured satchels are timeless and refined, offering a sophisticated option for the mature fashionista. On the other hand, slouchy hobos provide a casual and chic vibe, perfect for everyday wear while still maintaining a sense of style.
Structured satchels are a classic choice when it comes to leather handbags. With their clean lines and defined shapes, they add a touch of refinement to any ensemble. These handbags often feature sturdy handles and multiple compartments, providing both style and functionality. Whether you're heading to the office or going out for a social event, a structured leather satchel effortlessly elevates your look, making a statement of elegance and sophistication.
For a more casual and relaxed vibe, slouchy hobos are an excellent option. These handbags offer a sense of effortless chic, with their soft, unstructured silhouettes and relaxed leather. Slouchy hobos are perfect for everyday wear, as they provide ample space to carry your essentials while maintaining a laid-back yet stylish vibe. Pair them with jeans, a basic tee, and ankle boots for a chic off-duty look or wear them with a flowy dress and sandals for a bohemian-inspired ensemble.
Leather Belts


Adding definition and style Belts are not only functional but also serve as stylish accessories to accentuate your outfit. Wide belts make a bold statement, cinching the waist and creating a fashion-forward look. Conversely, skinny belts offer a more delicate and versatile option, adding a touch of elegance when paired with dresses or high-waisted pants.
Leather Shoes
Elevating your outfit The right pair of shoes can elevate any ensemble, and leather shoes are no exception. Classic pumps are timeless and sophisticated, completing any formal or professional outfit with finesse. Ankle boots, on the other hand, offer a trendy and versatile option that effortlessly transitions from day to night, allowing you to maintain style without compromising comfort.
EMBRACING UNIQUE LEATHER TRENDS
Leather Culottes


Modern and fashion-forward For the mature fashionista looking to make a statement, leather culottes are a modern and fashion-forward choice. Styling them with fitted tops creates a well-balanced and fashionable ensemble, emphasizing the unique silhouette. Pairing leather culottes with heels or sneakers offers versatility and comfort, allowing you to adapt the look to various occasions.


When styling leather culottes, consider the proportions and balance of your outfit. Fitted tops work well to balance the volume of the wide-leg silhouette. Opt for a sleek, tailored blouse or a form-fitting sweater to create a polished and well-proportioned ensemble. Tucking in your top can further accentuate your waist and create a defined silhouette.
To elevate the look of leather culottes, experiment with different footwear options. Pair them with heels to add height and elongate your legs, creating a more feminine and dressed-up appearance. Whether you choose classic pumps or strappy sandals, the combination of leather culottes and heels exudes confidence and sophistication. On the other hand, for a more casual and relaxed look, style leather culottes with sneakers or ankle boots. This pairing creates a trendy and fashion-forward aesthetic while providing comfort and versatility.
Leather Dresses


Effortless elegance Leather dresses exude effortless elegance, making them a go-to option for sophisticated women. Wrap dresses, with their flattering and feminine design, enhance your figure while adding a touch of sophistication. Shirt dresses, on the other hand, offer a chic and versatile option suitable for both casual and dressy events, allowing you to effortlessly transition from day to night.
Leather Blazers


Polished and refined A leather blazer adds a touch of polish and refinement to any outfit. Layering it over dresses or tops creates sophisticated ensembles that are perfect for professional or evening occasions. Alternatively, pairing a leather blazer with jeans or trousers elevates casual looks, adding a touch of sophistication and edge to your overall style.
MIXING LEATHER WITH OTHER FABRICS
Leather And Lace


Combining edge and femininity The combination of leather and lace creates a captivating blend of edge and femininity. Styling leather jackets with lace dresses juxtaposes contrasting textures, resulting in a balanced and unique look. Alternatively, incorporating leather trim on lace garments adds subtle details that elevate the overall outfit, providing an element of sophistication.
Leather And Silk


Luxurious and elegant The luxurious combination of leather and silk exudes elegance and refinement. Pairing leather skirts with silk blouses creates a striking contrast of textures, combining the edginess of leather with the softness of silk for a truly captivating ensemble. Wearing leather accessories, such as belts or handbags, with silk dresses offers the perfect blend of luxury and sophistication, adding a touch of glamour to any occasion.
Knits And Leather


Coziness and edge The key to striking a balance between coziness and edginess are to combine leather with knitwear. Chunky sweaters and leather jackets layered together to offer an eye-catching textural contrast and fashion-forward look. A further way to seamlessly combine style and warmth is to wear leather skirts with warm knit shirts, which strikes the ideal balance between ease and class.
TIPS FOR CHOOSING AND CARING FOR LEATHER PIECES
Selecting High-Quality Leather
Durability and longevity When investing in leather pieces, it's essential to choose high-quality options that offer durability and longevity. Understanding the difference between genuine and faux leather is crucial in making an informed choice. Additionally, examining the craftsmanship and stitching of the leather item can serve as indicators of quality and attention to detail.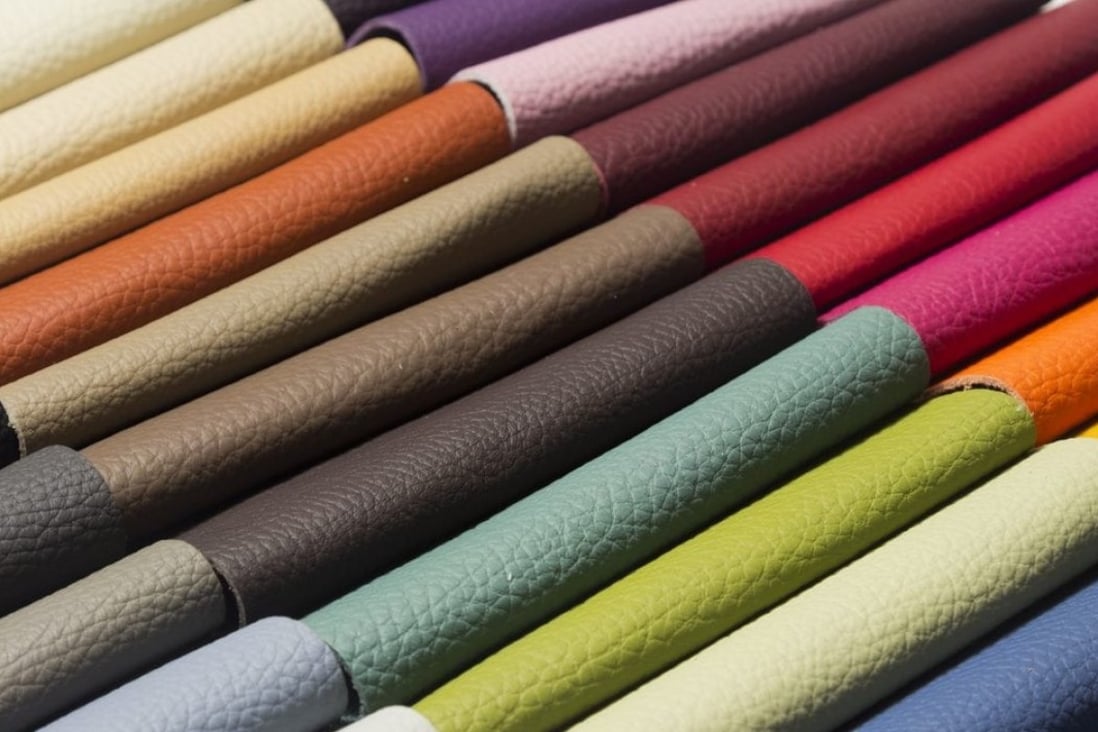 Proper Leather Care
Preserving and maintaining your pieces To ensure your leather pieces stay in pristine condition, it's important to follow proper care routines. Regular cleaning and conditioning are essential to keep your leather items looking their best and maintaining their softness and luster. Furthermore, storing leather items in a suitable environment, such as a dust bag, helps protect them from damage and preserves their shape.
Embracing Your Personal Style
Experimenting with colors and finishes: Unleashing creativity To express your unique personality and style, don't shy away from experimenting with different colors and finishes in your leather pieces. Bold and vibrant leather hues can make a powerful statement, while matte and glossy leather finishes offer distinct aesthetics. Choose colors and finishes that complement your overall aesthetic and allow your individuality to shine through.
Modifying Leather Items
Ensuring an ideal fit A professional and classy appearance requires a correct fit when wearing leather clothing. By collaborating with a talented tailor, you can create faultless leather clothing that fits your body type. Understanding proportion is essential for designing balanced, attractive costumes that draw attention to your best qualities.
Conclusion
Leather trends for the sophisticated woman and mature fashionista encompass a wide range of timeless and elegant pieces that can elevate any wardrobe. From classic leather jackets and skirts to statement accessories and unique leather trends, there are endless possibilities to explore. By mixing leather with other fabrics and embracing your personal style, you can create sophisticated and fashion-forward ensembles that exude confidence and individuality. Remember to choose high-quality leather, care for your pieces diligently, and enjoy the versatility and timeless appeal that leather fashion offers.