Casual outfits are something which everyone should try as it helps in expressing their personality as there are a lot of different options of style which you can choose as per your requirements.
In terms of casual attires, you should try balancing different factors like style, comfort, uniqueness and functionality.
Keep it casual
In casuals you will get the flexibility which is a great thing to have and a lot of men do tend to give with the basic apparels like tees, jeans, and sneakers in footwear.
It is a tough thing to understand each and everything but if you got into it then everything will be fun and easy.
MODERN CASUAL WEAR FOR MEN
In most of the cases casuals are considered as something which is not appropriate for office or formal wear.
Casuals are more on the relaxed side of the spectrum, but you can wear it as an everyday as well as on a relaxed Sunday.
Casual clothes are a really great way of portraying your personality with comfort by mixing with different apparels to create a unique outfit.
You can work with different apparels and choose the one which suits you in the best way possible.
There are no particular rules except few limitations but there are some tips and guidelines which you should follow as it will help in getting the best things out of the available options.
Casuals are something which can help you in getting an outfit for a relaxed day to some adventurous as well.
Here are some essentials which you should include in your casual wardrobe:
Denim jeans
Denim jeans is a must have if you are making a casual wardrobe and it has been into casual fashion from 1950s and here are different types of styles , designs, colors and fittings available from which you can choose the best one as per your requirements.
Casual T-shirts
Casual tees are something which is a basic for any type of wardrobe as it is simple, fashionable, stylish and easy to wear. In tees you should start with some basics and must haves like solid colored tees like white, black, blue, grey, navy blue, etc.
After getting these tees you can go with other options like the patterned and designed tees as per your choice.  In terms of fitting make sure that it is fitting you in a perfect and comfortable way as per your body size.
Polo shirts
These tees are on formal side of the spectrum but not too formal and it should be included in your casual wardrobe.
You can pair your polo shirts with some good quality jeans. You don't have to go for an expensive polo shirt for a good-looking outfit as you can get a basic affordable polo shirt with great fitting.
Casual shirts
You should have long and short sleeved shirts in your wardrobe to make sure you have all the options in the shirt section from relaxed to rolled up sleeves.
In terms of colors you have different options but just like tees make sure that you are covering the basics first and then going in with some other colors and designs. whenever you are shopping for shirts make sure that you are checking the quality of the colors as they should look and feel good.
Chinos
Chinos will be a great addition to your wardrobe as it will bring some fresh air in you bottoms area by giving more options apart from denims.
In chinos you should go with the correct type of cut and in colors there are options like khaki, beige and navy blue which are versatile in nature.
Knitwear
Knitwear is a great way to add some versatility to your wardrobe as you can mix it with different apparels, and it is stylish as well.
You can wear a causal knitwear as a layering item, or you can layer it with different casual jackets.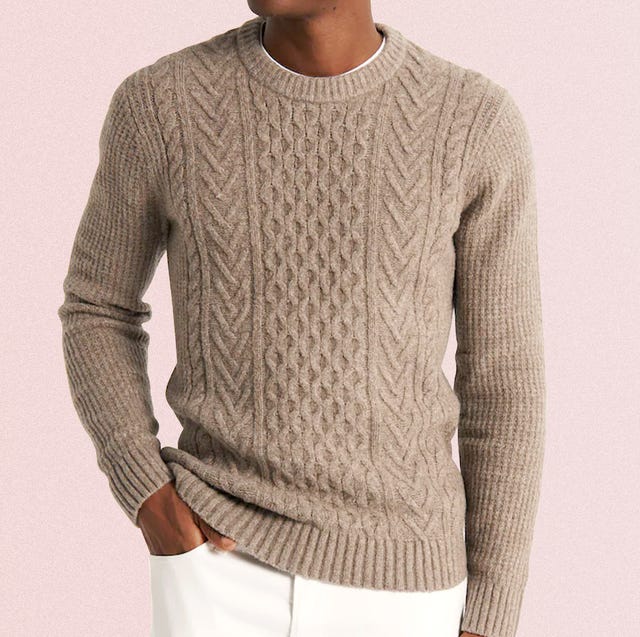 Casual jackets
In jackets you can go with some lightweight ones which will look stylish and unique with a relaxed outfit. Jackets are something which do last for a long time, and you should invest in at least one good quality jacket.
Hoodies
Hoodies are a great way to layer especially in winters as they will keep you warm as well and apart from this it does looks fashionable and trendy. To make sure that you are not looking sloppy you can go pair them with a sleep pair of jeans or trousers.
Footwear
The shoe sections are a vital part of your wardrobe and in terms of casual footwear there are some good amount of options from which you can choose from. There are different types of sneakers from which you can choose as there are some new design or style released like every month.
Apart from sneakers there are different options like boots, loafers and boat shoes as well.
Cargo and Bermuda shorts
These shorts are something really great if you wear them as per the season and occasion. The fitting of these shorts should be good, and they are meant to be a bit loose but make sure that you are not looking sloppy in it.
Accessories
Accessories is a great way to spice up your outfit and will also help in giving it a complete look. You can go with the same type of accessories which will give you a great unique look.