Leather shorts might not be practical but are really cute.
There is no rule in the fashion world which says every trend has to be practical. In the past, we had a lot of trends with some safety pins and double side tapes all for the sake of looking cute.
Whenever you see or read anything which says that the leather shorts have returned to the trending section if the fashion world it doesn't make sense but there are a lot of reasons to love this trend.
It is not recommended to wear them if you're living a few blocks away from the sun because waistband sweat and its gross when it crosses the line which will happen in just a few minutes.
You can wear them with some tank tops or with a shirt or sweater depending on the weather and you can complete your attire with some sandals or sneakers whichever look great but heels and boots should be given more attention tbh.
You can wear them instead of some denim and cotton as well but the leather ones are smoother in texture which makes it more fashionable and trendy.
Leather shorts are one of the favourite of many celebs and models. These famous people should get some attention and love to bring out such fashionable and attractive outfits ideas and showing why it will be a great investment.
There was a questionable trend in the 2010s era as we paired them (leather shorts) with some ankle boots and mesh tights. Nonetheless, these are back in 2020 with a bang.
If you're thinking to wear leather in hot weather then think why Ross thinks that he is a loser just after two days of the New Year, for people who didn't do this just watch Season 5, Episode 11 of F.R.I.E.N.D.S.
If you don't want to get in any such situation then just remember that wearing leather is a hot atmosphere is a bad idea.
Month street style did have some hand in bring leather shorts back. You can now see leather in some more seasonless trend unlike when we used to see them only in winters. Leather is also seen in a lot of different colors and styles with some new paring footwear like classic 90s styled sandals and also some animals' prints as well.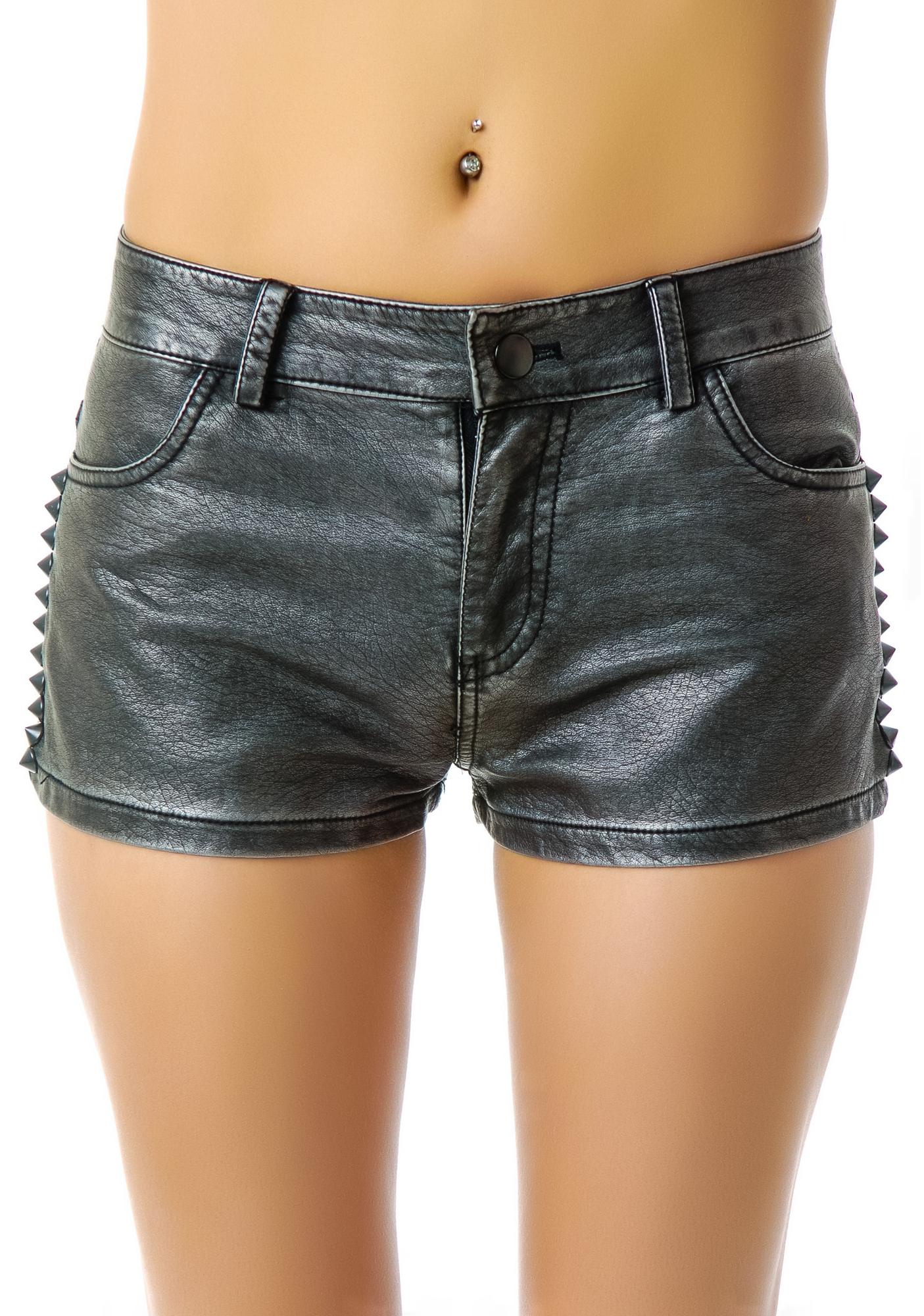 If you're going for a more loose style then you can pair them with a more breathable top like ones made from cotton or linen.
For inspiration, you can look at some fashionable cities like Paris, Milan or London as they do have some great styles with a leather skirt for hot summers.